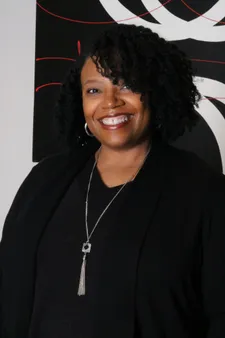 Arcella J. Trimble, Ph.D., LPC, CPCS
Dr. Arcella is a Licensed Psychologist, Licensed Professional Counselor, Consultant, and Master Teacher. She is an expert in Learning, Behavior Modification, Research, Supervision, and Training. Dr. Arcella received her B.A. in Psychology from Spelman College. She received her M.S. degree in Professional Counseling from Georgia State University. She obtained her Ph.D. in Psychology with an emphasis in School Psychology from The University of Southern Mississippi. During her tenure at the Johns Hopkins University School of Medicine/Kennedy Krieger Institute, Dr. Arcella specialized in parent training and marriage and family therapy. Additionally, Dr. Arcella has worked as an assistant professor and contributing faculty member at several colleges and universities. Dr. Arcella has provided training and presentations for local and national conferences.

With 20+ years of experience, Dr. Arcella has worked with clients in mental health facilities (inpatient and outpatient clinics, university counseling center, community health organizations), businesses, schools, and private practice. In her clinical practice, Dr. Arcella uses cognitive behavioral treatments to promote wellness in individuals, couples, and women. Dr. Arcella also has experience in career and lifestyle development with millennials. As a consultant, she assists organizations and individuals with issues pertaining to diversity, conflict resolution, emotional intelligence and labor, behavior modification, and strategic planning. Dr. Arcella has served as a consultant for organizations such as the CDC, Spelman College, and DeKalb County Schools. Through the use of evidenced based treatment, data collection, assessment, and uniquely crafted experiential learning and behavioral activities, Dr. Arcella successfully enhances outcomes for individuals, groups, and businesses.
---
Eric Rodgers, LPC, BCC
Experiencing depression and anxiety can make life difficult to manage. You may struggle to connect with those around you, worry excessively, feel worthless, or lack motivation, but change is possible. I help clients struggling with transitioning to a new phase in life, overcoming social and general anxiety, and conquering depression. In addition, I provide career counseling services to help clients find a meaningful career path in life. I utilize a variety of evidence-based and tailored approaches to change and mental health to help you address root causes and reduce symptoms of depression and anxiety. In addition, you will walk away with tools and strategies to help you overcome future obstacles. We can work together to help you achieve the life you envision.

As a Licensed Professional Counselor with an MA in Clinical Mental Health Counseling, I have worked in psychiatric hospital and private practice settings. My experience includes working with clients experiencing depression and anxiety as well those experiencing severe mental health disorders. I have conducted family, group, and individual therapy sessions with geriatric, adolescent, and adult populations. I have presented at multiple conferences across the state of Georgia. I have served as the program manager for the Certified Clinical Supervisor Credential and licensure consultant with the Licensed Professional Counseling Association (LPCA). I have been published in the LPCA Connection and currently serves as the editor for the publication. In addition, I have served multiple terms on LPCA's board of directors.
---
Jillian Samms-Hudson, Ph.D., LPC, CPCS
Jillian Samms-Hudson is a native of Kingston, Jamaica. She received her Bachelor's degree from Macalester College in Minnesota with a major in Psychology and a minor in Communication Studies. Wanting to combine both Psychology and Education led Jillian to pursue a Master's degree in School Psychology at Georgia State University. Jillian has conducted psycho-educational assessments both privately and publicly through the Regional Assessment Team at the Ministry of Education in Jamaica. She is an advocate for those with special needs and has an interest in improving inclusive school environments, school-based interventions and using the creative arts in wellness. In order to further develop her clinical and therapeutic skills, she completed her doctoral degree in Clinical Psychology at Walden University. Jillian is a licensed professional counselor in Georgia and has a passion for working with children, adolescents, and families and facilitating wellness in these populations.